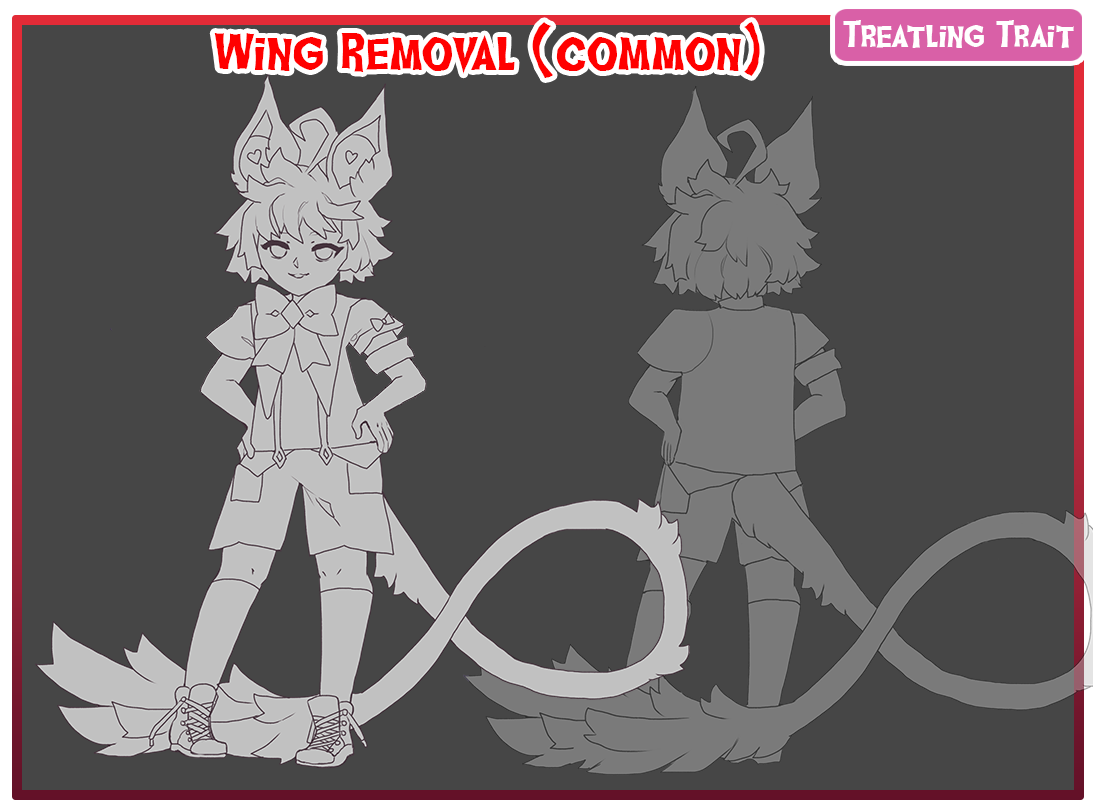 Removes a Treatling's wings.

TRAIT DESIGN GUIDELINES:

MAX SIZING: % body size

Traits Cannot be Used With: Treatling Multiple Wings
Removes the wings on your Treatling.
Cannot replace the removed wings with other wings. If this trait is later removed, the Treatling will receive wings of their subspecies' usual type.
Cannot be applied to subspecies that do not have wings (ie: Rangers and Islanders).
Cannot be applied to Dragoon Treatlings.