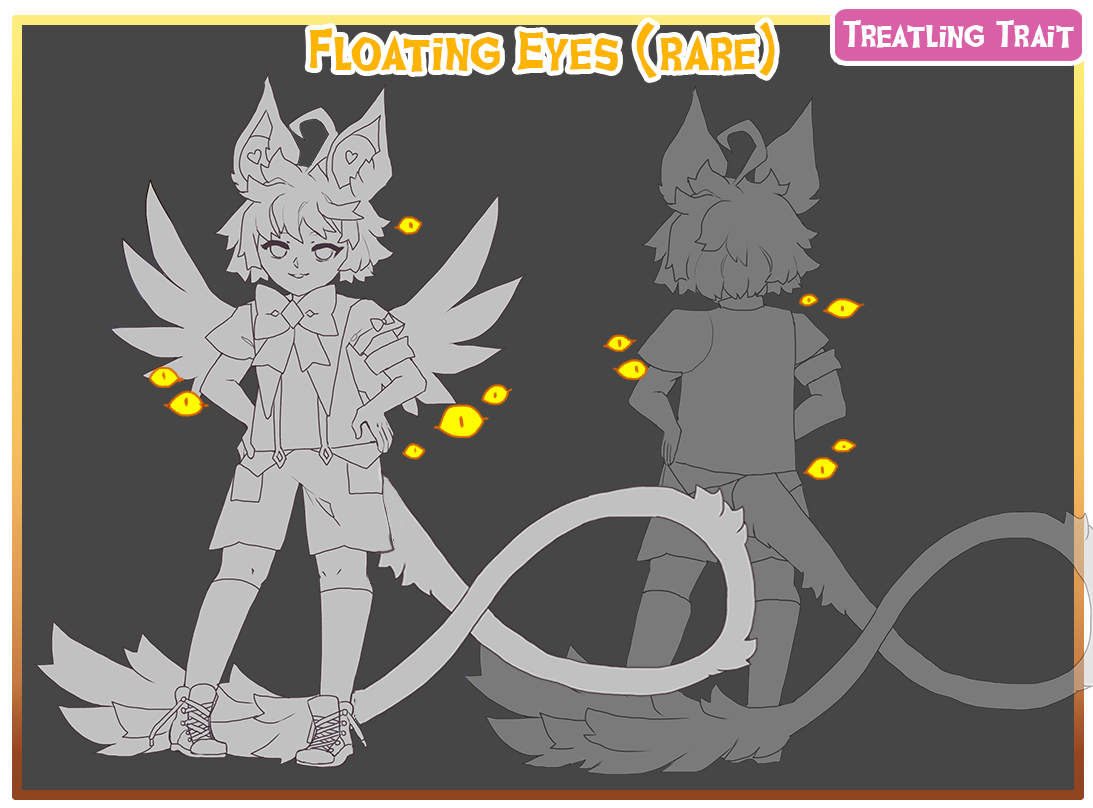 Gives your Treatling floating eyes

TRAIT DESIGN GUIDELINES:

MAX SIZING: 50 % body size

Traits Stackable: Treatling Elemental Aura Treatling Glowing Eyes

This is a restricted trait and cannot be used on ANY Treatling or MYO without owning this specific potion.
Up to 20 floating eyes can be made this way, no need for multiple eyes potion
Can combine with elemental to make elemental floating eyes (in this case, any eye size is okay).
Without elemental aura, eyes cannot exceed the general eye size of a Treatling.
Eyes cannot exceed more than 50% the body size of the Treatling all together.