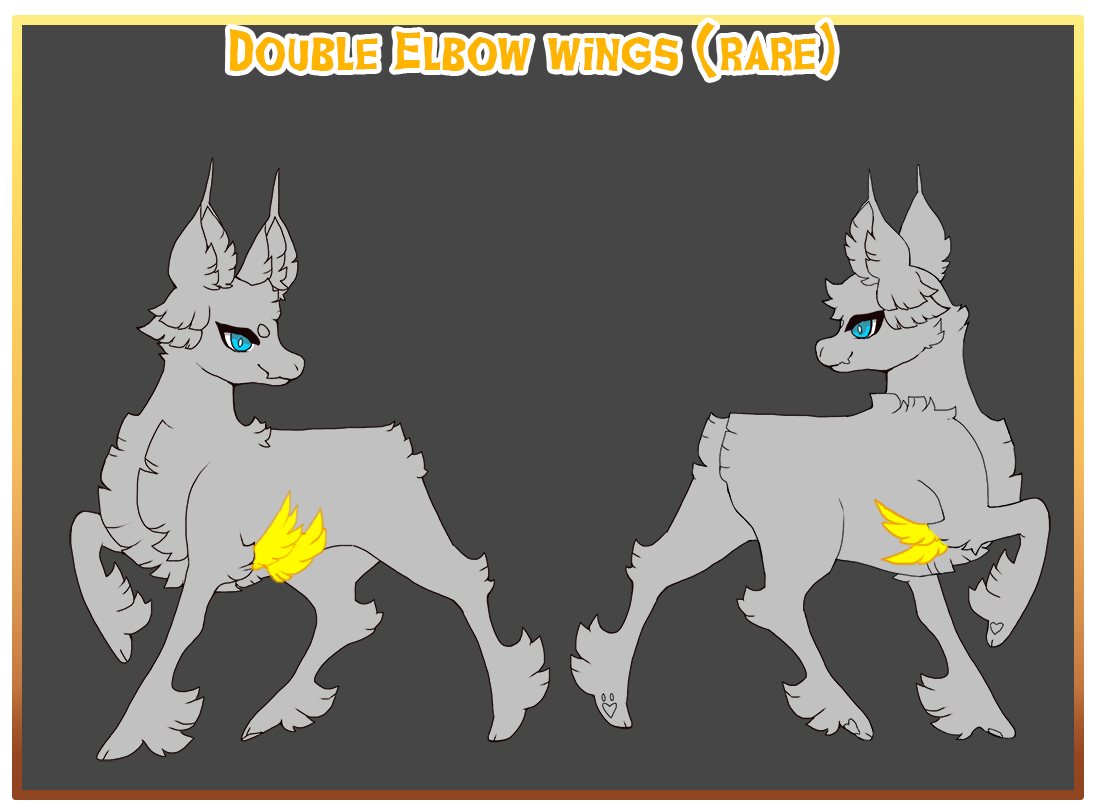 Gives your Stygian a double set of Elbow Wings.

TRAIT DESIGN GUIDELINES:

MAX SIZING: % body size

Traits Stackable: Elbow Wings Plus Elbow Wings Modification

This is a restricted trait and cannot be used on ANY Stygian or MYO without owning this specific potion. This includes semi-customs, MYO Tokens, Guardian MYOS, Alt MYOS, rebases, so on so forth. The only exception is if the Guardian Stygian inherits it as a rare trait from a parent that already owns this trait.
Gives your Stygian double elbow wings. These wings will always be the same type and size as the wings they already have.
Should keep to the standard size of 25% of leg lenght per wing.
Can stack with Elbow Wings +, for a maximum size of 75% of the Stygian's leg length. Can stack with the [ ++ ] to a maximum size of 100% of body length. (Can only have one size increase at a time.)
Can be used to give Primordial Kirin a second set of elbow wings identical to the set they already have.
Can be made into other wing types (feathered, bat, insect) with elbow wings modification.
Cannot be used on Stygian subspecies that do not have elbow wings (Wishing Stygian and Primordial Snowy, for example). Cannot be used on Mimic Stygian.