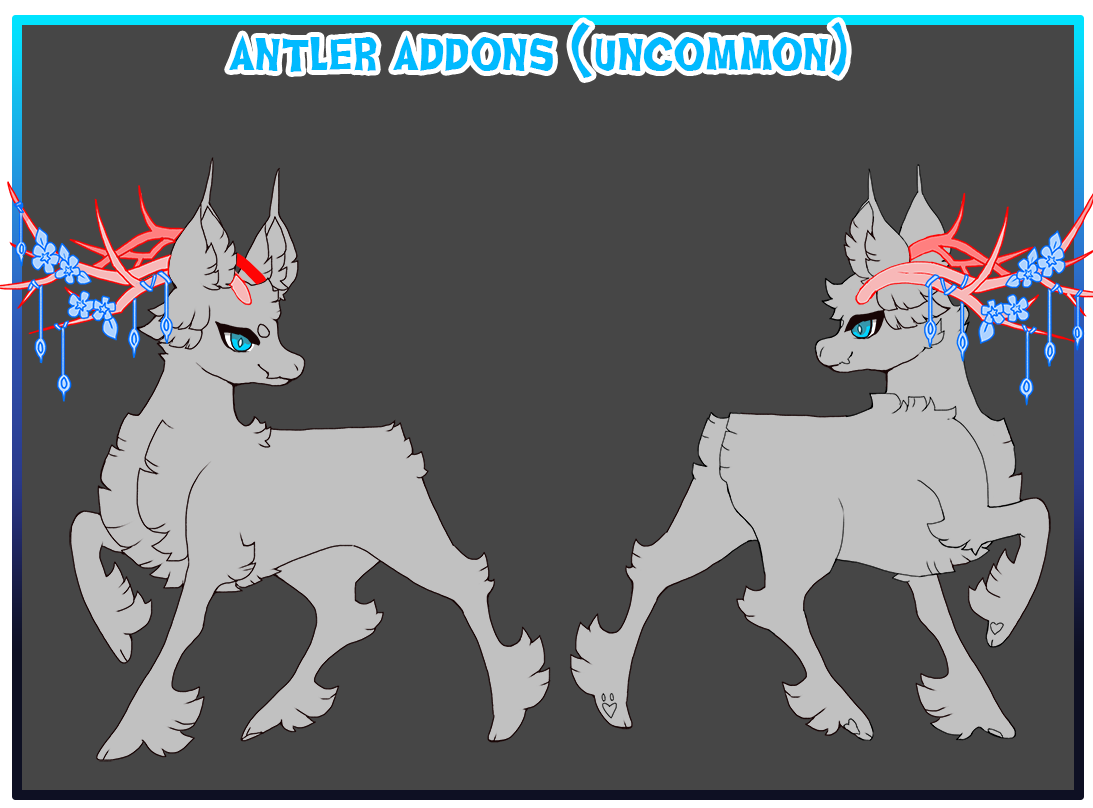 Foliage or accessories for antlers and horns (of all types).

TRAIT DESIGN GUIDELINES:

MAX SIZING: % body size

Traits Stackable: Antlers Paired Horns Fantasy Horns/Antlers Single Horn
Foliage must be based off an existing flora shape.
Foliage can be any colour and pattern, texture should be of that respective flora.
Foliage can be different types of flora, not just one.
Accessories can be can be any sort of non-magic accessory worn on the antlers/horns: cloth, jewelry, decorations, etc.
Cannot be added to anything but the antlers and horns.
Cannot be growing from the antlers but can grow around the antlers.
Cannot when combined exceed 100% the size of the antlers/horns.