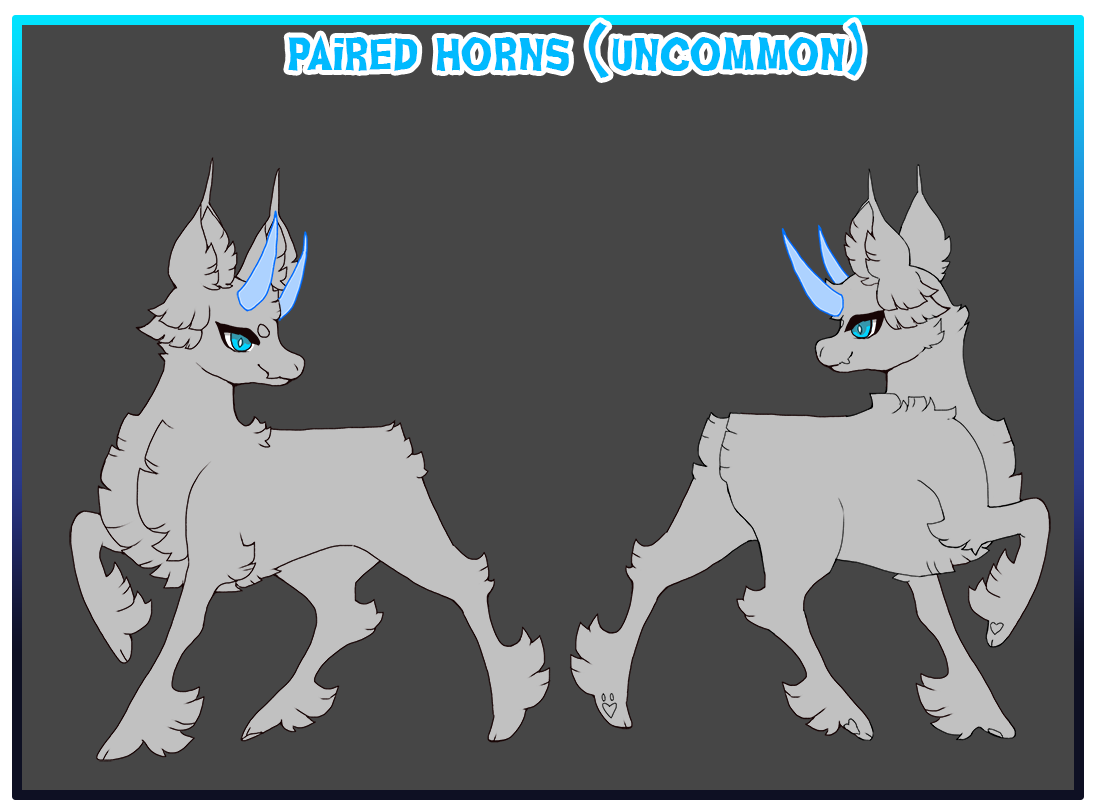 Gives your Stygian a single pair of horns, based on real-world mammals.

TRAIT DESIGN GUIDELINES:

MAX SIZING: 50 % body size

Traits Stackable: Antlers Single Horn Antler/Horn Addons

Traits Cannot be Used With: Paired Horns

Can be any horns from any mammal (ie: goat, kudu, cow, etc)

Must be a pair of horns extended from the top of the head

Must be the same texture as the animal's horns

Horns can be chipped/broken/one of them can be missing as long as its lopsided to show at one time there was a pair of horns.

Can be affected by semi-transparent or elemental, and wrapped with horn addon potion accessories

This cannot stack! You can't have more than one pair of horns. This can be added with antlers and single horn, however.

Cannot exceed more than 50% of your Stygian's body size when combined.