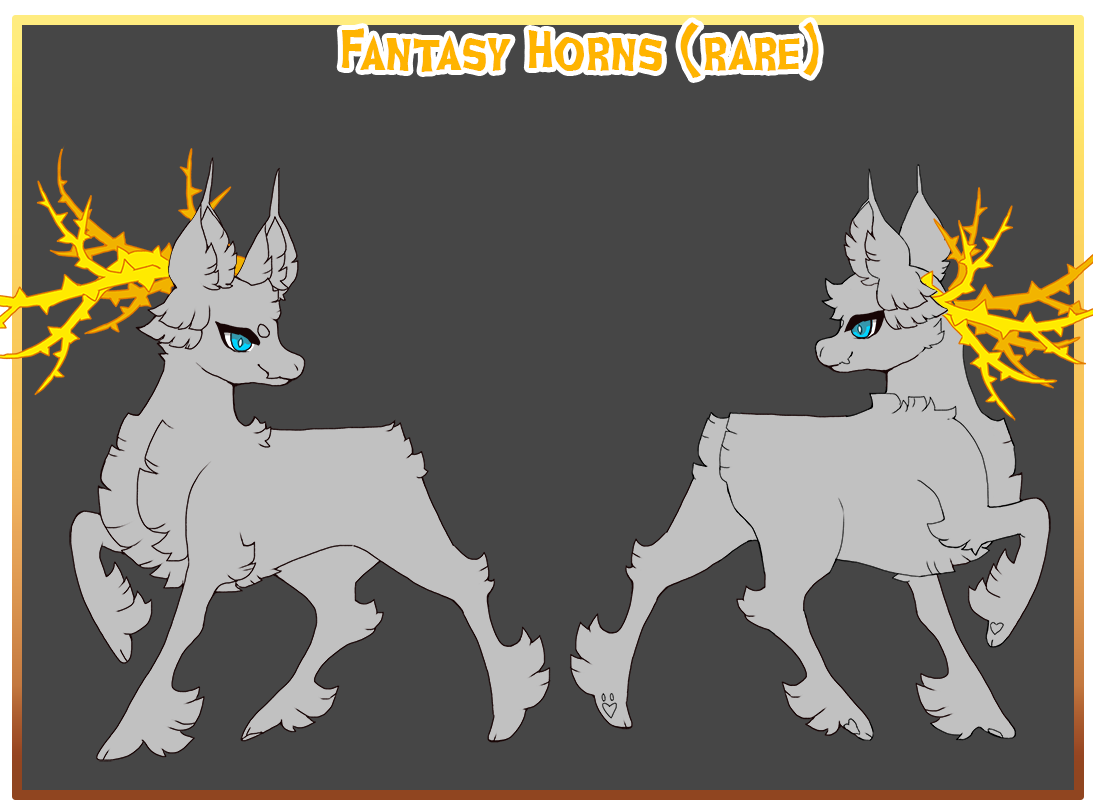 Adds fantasy horns or antlers to your Stygian.

TRAIT DESIGN GUIDELINES:

MAX SIZING: 100 % body size

Traits Stackable: Antler/Horn Addons Single Horn
Basically allows you full freedom with your Stygian's horn or antler shapes.
It can take on an unusual shape based on existing flora or fauna (or both) in appearance and texture.
Must be on the Stygian's head and replaces the old version of the Stygian's horns/antlers.
Can be layered with single horn.
To give it an element texture/aura, combine this with Elemental Potion
Cannot be floating separate from the Stygian
Cannot be stacked with itself.