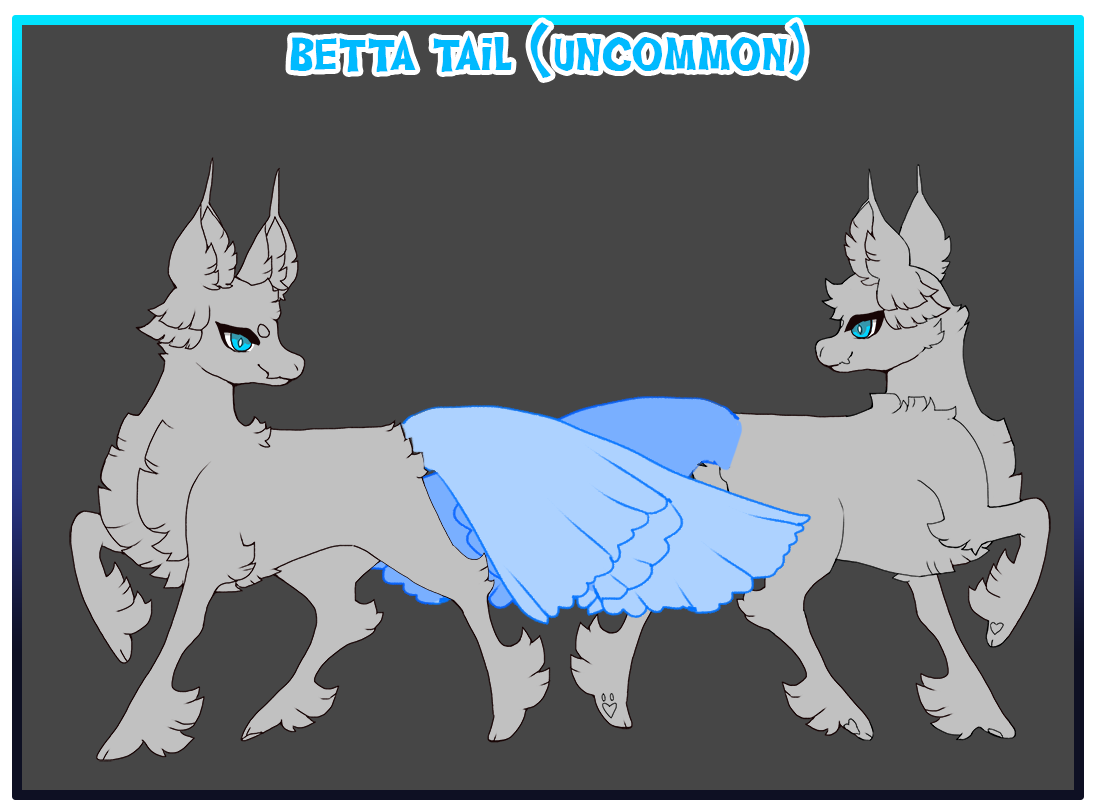 Betta only fish/fin tail!

TRAIT DESIGN GUIDELINES:

MAX SIZING: 200 % body size

Traits Stackable: Multiple Tails Elemental Aura

Traits Cannot be Overlapped With: Detached Limbs
Can only be applied to Betta Stygian.
Can be any type of fish tail or flowy fin tail. Can be short or long.
Fin can be semi-transparent, and does not require a semi-transparent trait to be so. (Semi-transparency cannot be inherited by Guardians in this case, however.)
Fins can be tattered
Cannot be changed to other types of tails. Fantasy tails must still be fish-like.
Cannot exceed more than 200% of the Stygian's body length.
This potion cannot be bought, and this trait cannot be inherited. It is default to Betta Subspecies.