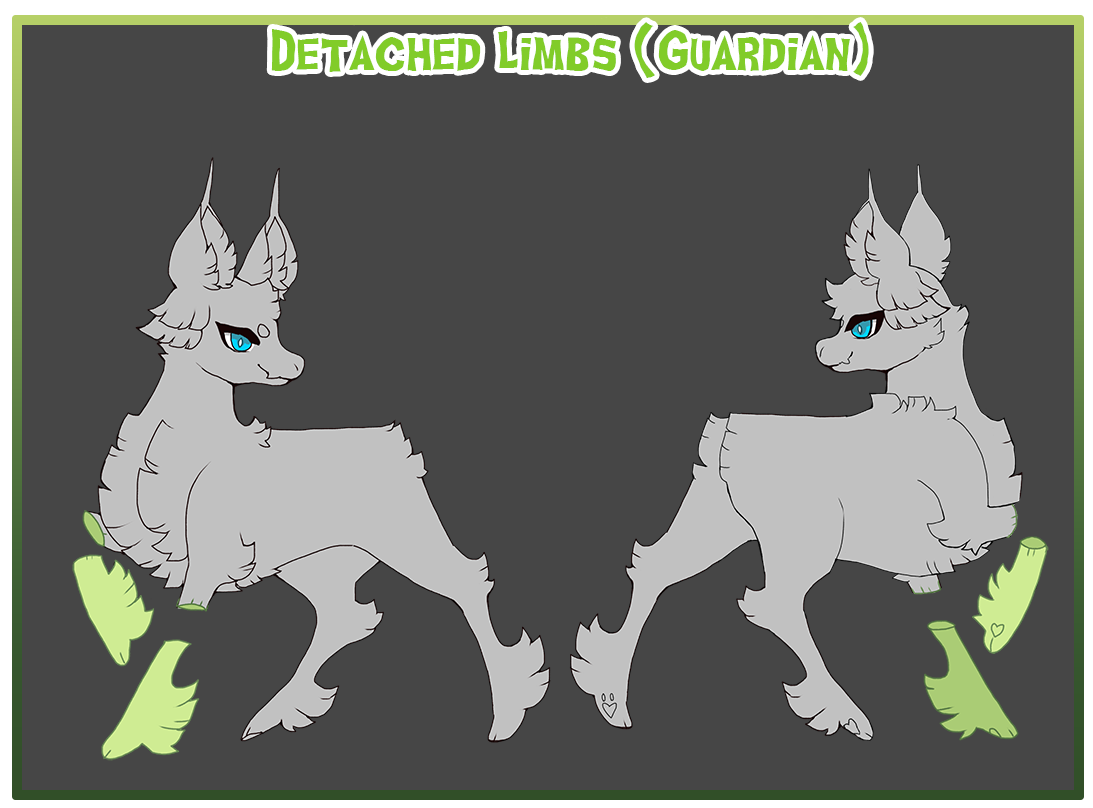 Blessing Stygian must have: (x1 Multiple Limbs, x1 Magic Accessory) Grants your Stygian the ability to have limbs that are "detached" from the body.

TRAIT DESIGN GUIDELINES:

MAX SIZING: % body size

Traits Stackable: Front Paws Skeletal Replacement Back Wings Multiple Wings

Traits Cannot be Overlapped With: Multiple Tails Fantasy Tail Long Tail Short-Medium Tail
STYGIAN BLESSINGS REQUIRE: Multiple Limbs, Enchanted Accessory
Think floating limbs - these can be wings or legs..
Can be used on multiple limbs/multiple wings
Can be cleanly severed, or broken off but not multiple pieces of fragmentation. Should be a clean break with no extra floating bits.
Combine with elemental insides to create "leaking" broken joints, otherwise inside joint parts can be whatever aether colour (solid colour).
Can be detached only once per limb/wings.
The detachment should happen somewhere along the limb, not directly from the body. For example, a front limb should always have a shoulder attached to the body, and the detachment could happen at the elbow. You can't have just a floating hoof, most of the limb should be present!
The head must remain attached, if you wish to detach the head, use "object head' potion!
Cannot detach the actual body, cannot be used on tails.