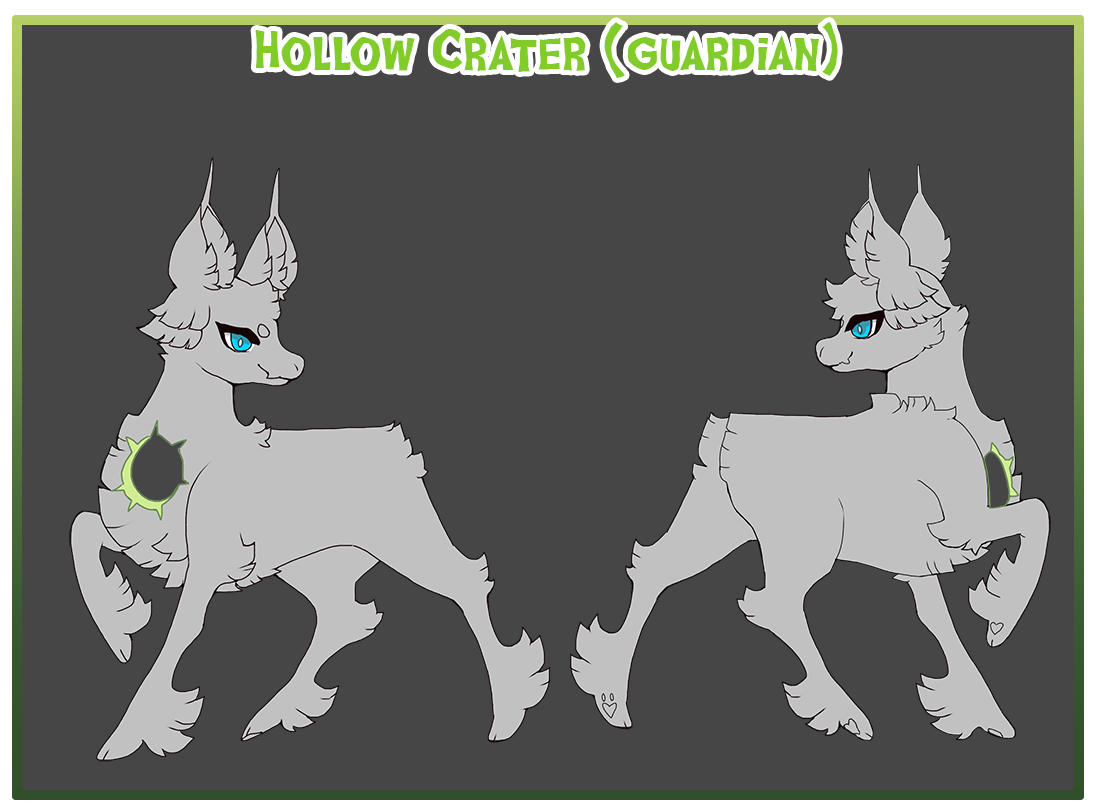 Blessing Stygian must have: (x1 Multiple Eyes and x1 Weapons Mastery) Creates a see-through hollow crater (hole) on your Stygian's body of any shape, max 25% of Stygian's body.

TRAIT DESIGN GUIDELINES:

MAX SIZING: 25 % body size

Traits Stackable: Fragmented Body Elemental Insides
STYGIAN BLESSINGS REQUIRE: Multiple Eyes, Weapons Mastery
Can be of any shape as long as it is a hole through the chest or stomach to the back/ or back of neck
This hole is see-through, but can be also filled with elemental insides to prevent it from being entirely so.
Can have some small "crackled" lines or effects edging out from the hole, but those effects cannot be separate from the crater.
Cannot be multiple holes.
Hole diameter (cracks included) cannot exceed 25% of the Stygian's body.