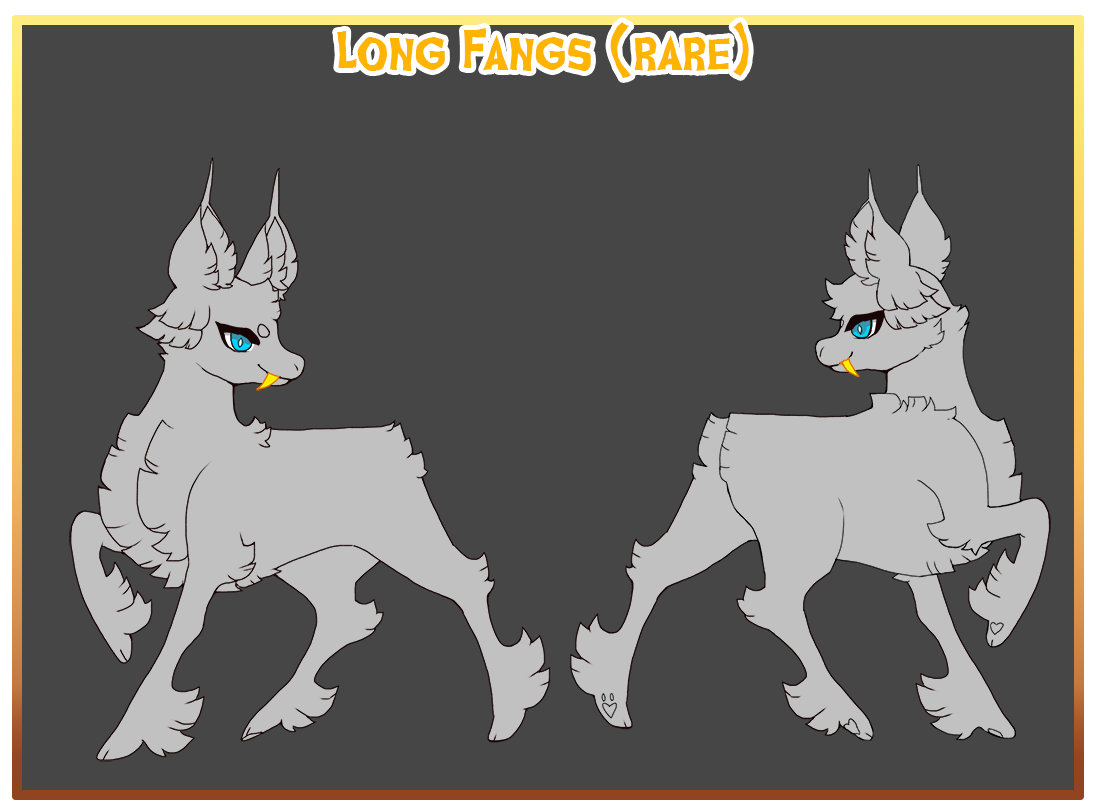 Gives your Stygian long upper canines "saber tooth" in style.

TRAIT DESIGN GUIDELINES:

MAX SIZING: % body size

Traits Stackable: Skeletal Replacement

Traits Cannot be Overlapped With: Extra Mouth
Max height is 100% the head height of the Stygian.
Max width is whatever would be reasonably considered a "fang" or "protruding upper canine"
Can be any colouration
Can be used in combination with skeletal replacement
Cannot be more than one pair
Cannot be lower canines or affect extra mouth potion.