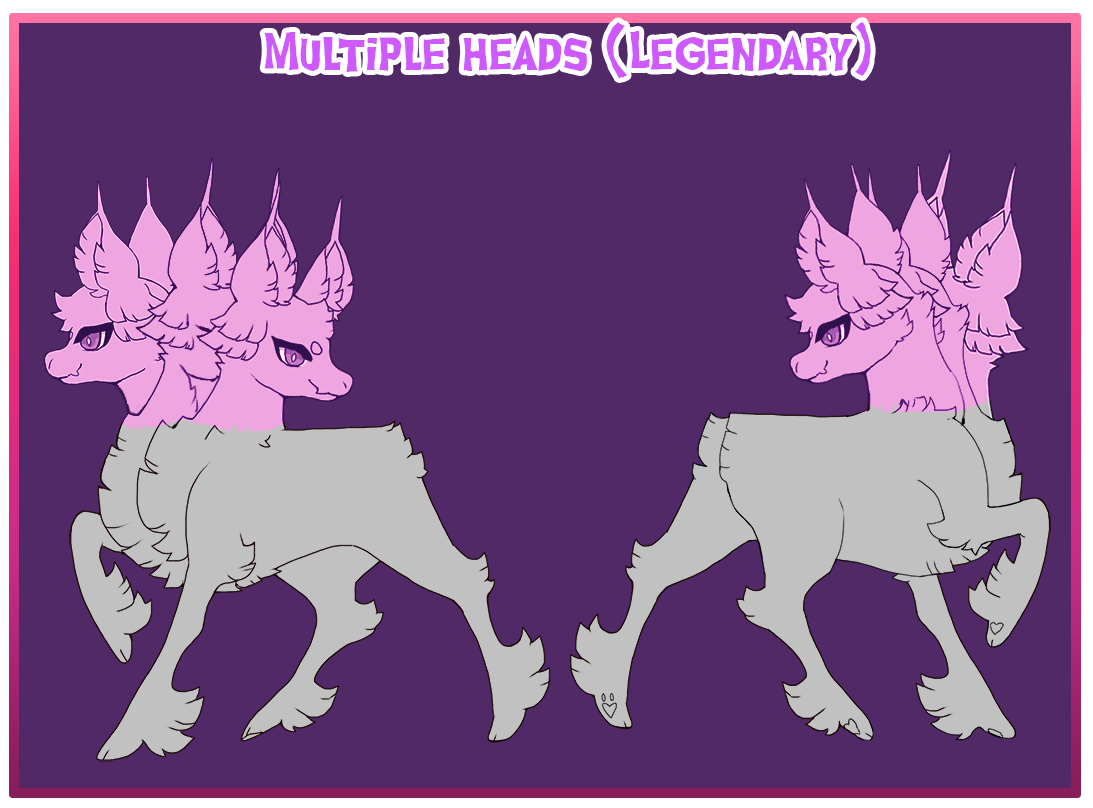 Allows your Stygian UP TO THREE IDENTICAL multiple heads. Must be identical to the original head look of the Stygian subspecies.

TRAIT DESIGN GUIDELINES:

MAX SIZING: % body size

Traits Cannot be Used With: Object Head

This is a restricted trait and cannot be used on ANY Stygian or MYO without owning this specific potion.
Heads must look identical to the original look of the Stygian subspecies.
Each head however, can have their paired horns, single horn, hair (any length), eye colour, sclera, markings, manifest seperately.
Each head can have a different elemental aura if multiple elemental potions are being used.
Each head can have different accessory manifestations (as long as it fulfills the conditions/requirements/restrictions for light/medium/heavy accessories)
Halo must be placed behind the entire set of heads (or above) - each head does not get an individual halo as halos cannot stack.
Cannot be used with Object Head.
Necks cannot become shorter or longer than Stygian subspecies's original design.
Cannot be used with subspecies that already have multiple heads.