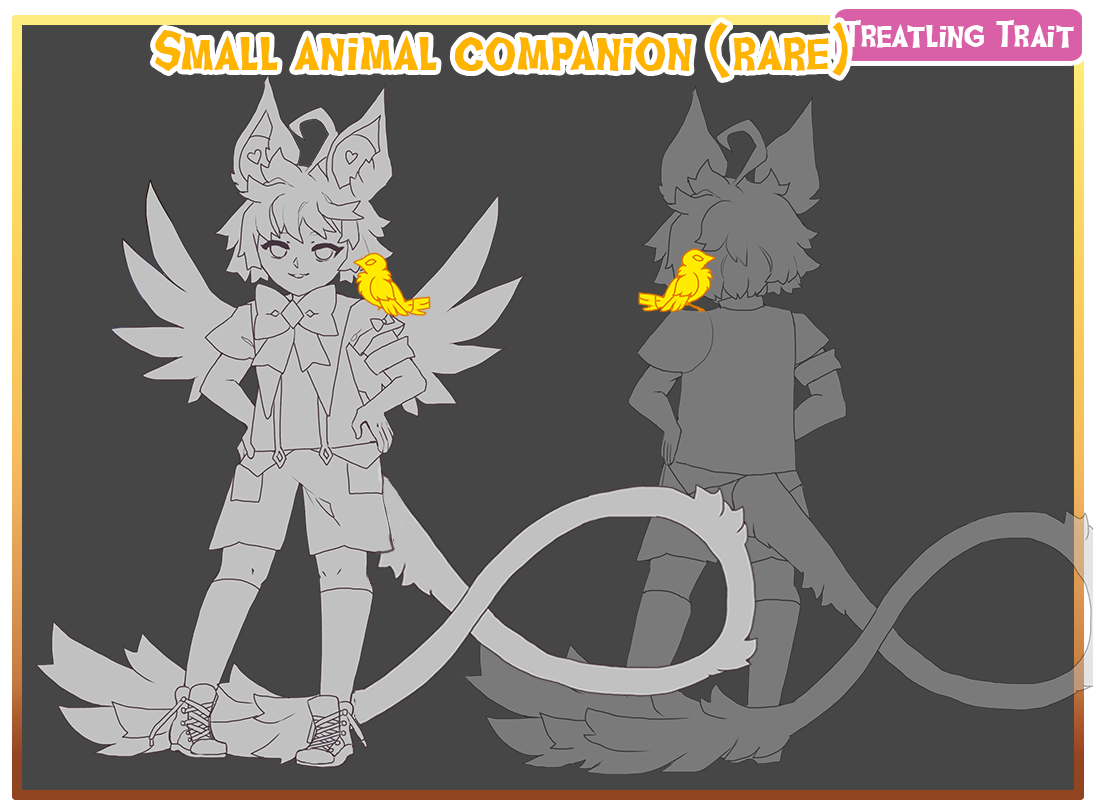 Gives your Treatling ONE small animal companion (cannot be stacked, replaces existing animal familiar)

TRAIT DESIGN GUIDELINES:

MAX SIZING: % body size

Traits Stackable: Treatling Semi-Transparent Treatling Elemental Aura

Traits Cannot be Used With: Treatling Small Animal Buddy Treatling Large Animal Companion Treatling Multiple Famliars
Gives your Treatling one small animal companion.
Can be a fantasy or real animal or creature
Should look more like a sentient creature rather than an object (objects would go under "magic accessory")
Can be of any colour or texture and markings but have no aura of their own
The animal companion is considered "sentient", like a friend that has attached itself to your Treatling. Because of this, they are optional in all ARPG art.
Can be combined with element or semi-transparent to make it have an elemental aura or semi-transparent
Cannot be stacked. Replaces an existing animal familiar
Cannot exceed more than 25% of your Treatling's height
Cannot be stacked with itself or with any other Treatling animal familiars.
Cannot look like an existing adoptables species/Treat/Daydream, or another Stygian/ Stygian design/copyright material.