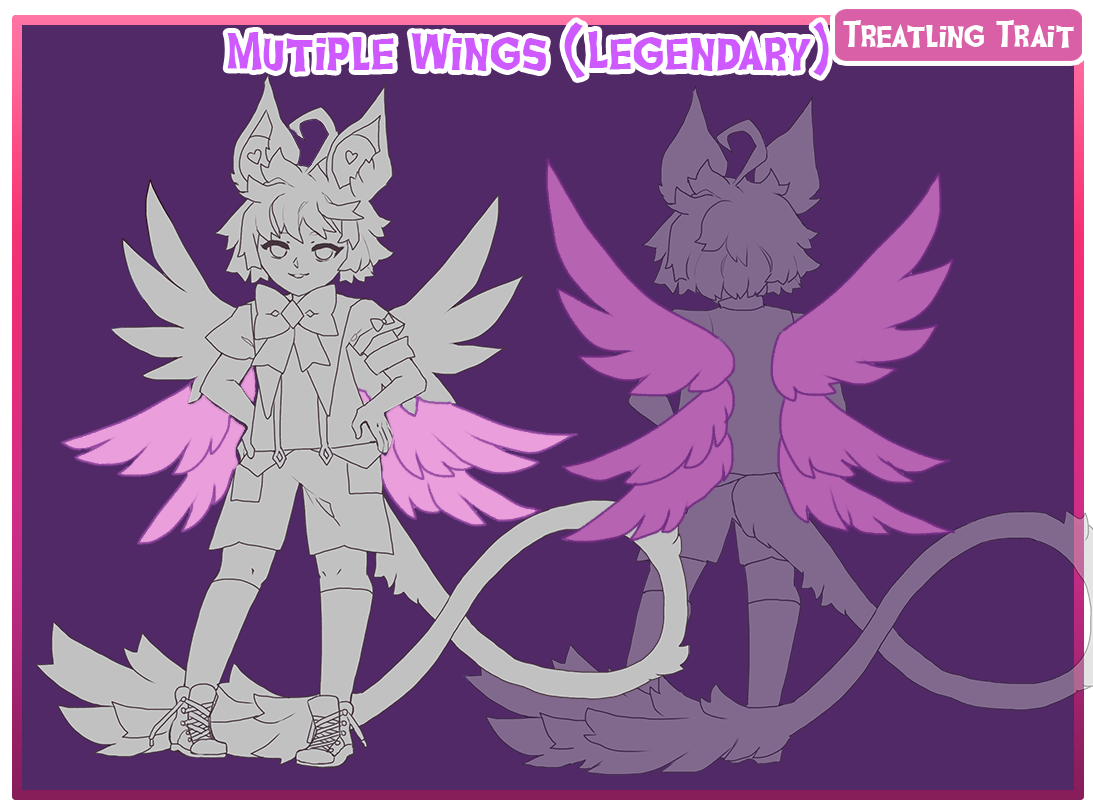 Allows your Treatling to have multiple wings down its spine/back to the top of the tail.

TRAIT DESIGN GUIDELINES:

MAX SIZING: % body size

Traits Stackable: Treatling Elemental Aura Treatling Multiple Eyes Treatling Semi-Transparent Treatling Foliage Takeover Treatling Fractured Body Treatling Glitch Body

Traits Cannot be Used With: Treatling Skeletal Replacement Treatling Wing Removal
Wings MUST be from back/spine to top of the tail (for head wings, please purchase head wings potion).
Wings MUST be the same type of wing as its Treatling form originally was (ie if it was fairy wings, multiple fairy wings, if feather multiple feather).
Follow the same rules as backwings in terms of trait addons (ie: can be stacked with element or multi-eyes to get an element or multi-eyed effect, etc).
Each wing MUST be the same size of wing as its Treatling form originally had (ie if 50% of body, can only have each wing be that).
Maximum 3 pairs of wings.
Cannot be sticking out of anywhere but from spine/back area.
Cannot be applied to Treatling types that do not have back wings (ie: Ranger or Islander).