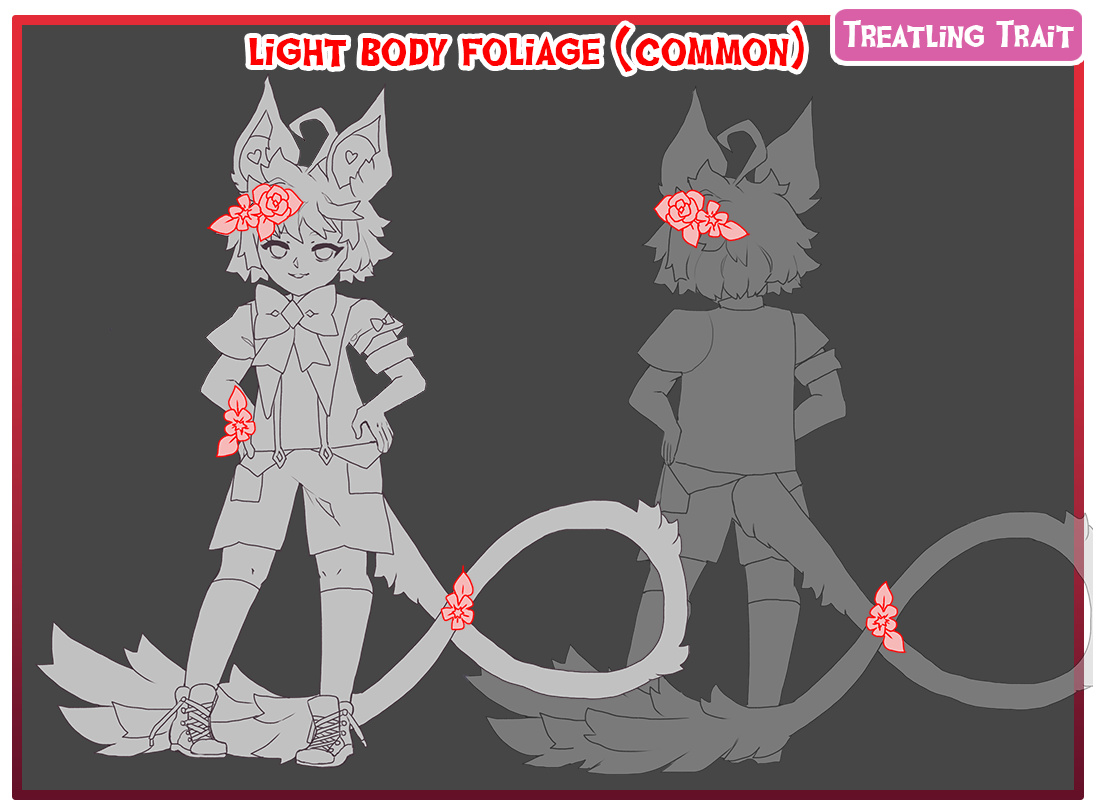 Gives some light foliage (plants, flowers) for your Treatling to accessorize with.

TRAIT DESIGN GUIDELINES:

MAX SIZING: 25 % body size

Traits Stackable: Treatling Elemental Aura Treatling Multiple Eyes Treatling Glowing Markings Treatling Semi-Transparent

Traits Cannot be Used With: Treatling Foliage Takeover
Must be based off an existing flora and follow the same texture
Individual flora be any size/ does not have to adhere to the flora's original sizing
Can be scattered around the Treatling's head, body, and any limbs
Can be different flora types
Can be any colour or pattern design
Can be combined with Elemental, Multiple Eyes, and Semi-Transparent potions
Cannot mimic any other existing uncommon or rare trait
Cannot be stacked with itself or with Treatling Foliage Takeover.
Cannot be sentient or magical
Cannot exceed 25% of the Treatling's full body size.