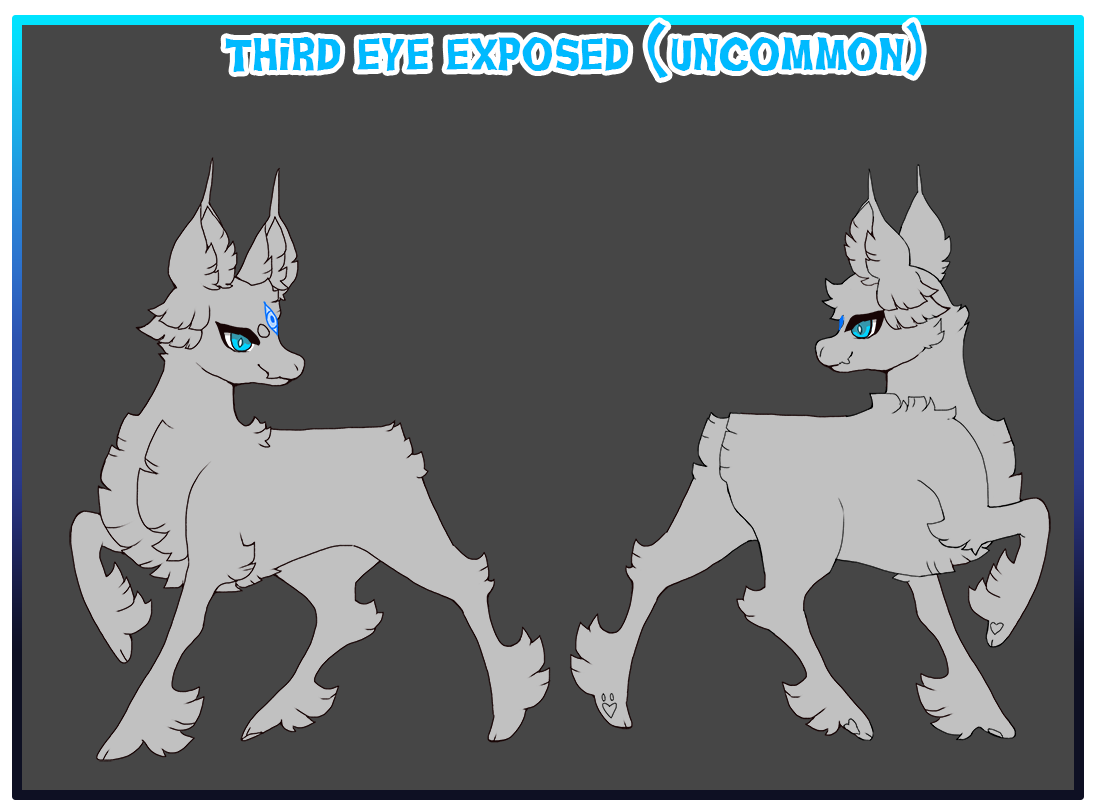 Reveals a third eye between the regular eyes. All Stygian have a third eye, but it is usually hidden.

TRAIT DESIGN GUIDELINES:

MAX SIZING: % body size

Traits Stackable: Glowing Eyes Coloured Sclera Multiple Eyes

Traits Cannot be Used With: Single Horn Third Eye Exposed
Must be on the Stygian's forehead. Must include all three eye parts, slcera, iris, and pupil.
Sclera, iris, and pupil can be any colour and different from Stygian's original eyes
Pupil can be any simple shape (ie heart, stars, cross, slitted)
Can be affected by glowing eyes trait, and the coloured sclera trait.
Cannot be stacked with Single Horn (it is one or the other)
Cannot be an unusual texture other than the what the Stygian's original eyes are.