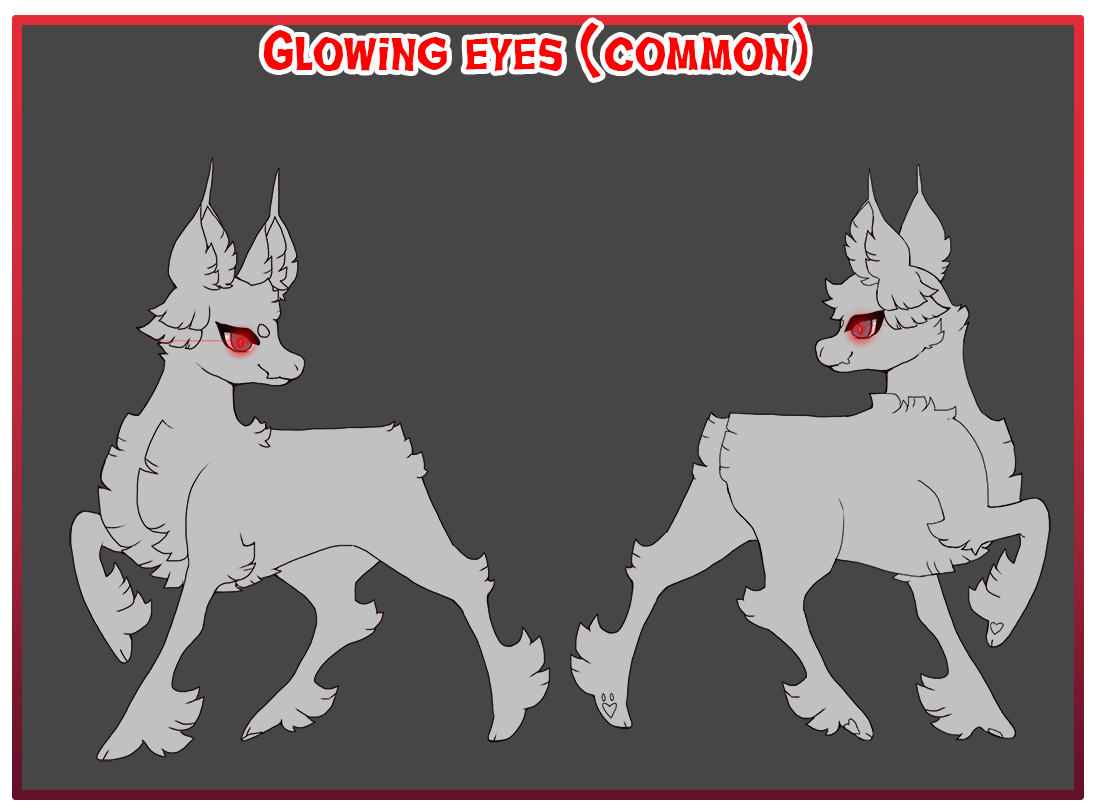 Gives your Stygian glowing eyes.

TRAIT DESIGN GUIDELINES:

MAX SIZING: % body size

Traits Stackable: Cosmic Eyes Multiple Eyes Floating Eyes Third Eye Exposed
Can leave a "streak" of light emitting from the eye
Makes eyes glow in the dark
Must be same colour glow as eyes
The glow cannot fully obscure the eye. Sclera, iris, and pupil should all be visible under the glow.