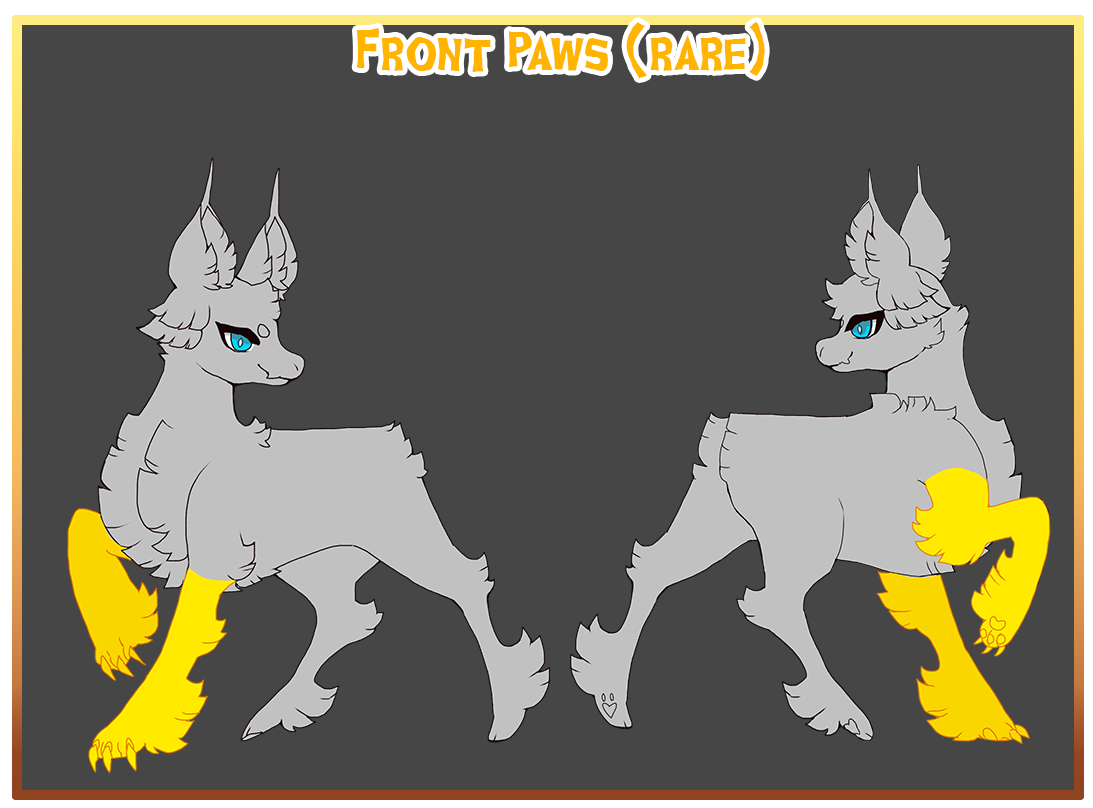 Front paws instead of hooves. Can have claws.

TRAIT DESIGN GUIDELINES:

MAX SIZING: % body size

Traits Stackable: Multiple Limbs Potion Detached Limbs Skeletal Replacement
Must be based off: feline, canine/canid, bear - relative width is up to you (within reason)
Can be clawed or not clawed
Can have or not have paw pads
Each limb should be of the same type
Can be combined with Elemental, Mutliple Eyes, Multiple Limbs, Skeletal Replacement, Foliage Takeover, Semi-Transparent, and Accessories Potions
Cannot be stacked with itself (use Multiple Limbs Potion instead)
Cannot be of an unusual texture or aura without the Elemental Potion
Cannot be webbed/ finned/ insect-like/ tentacled/ etc. in shape
Cannot exceed or be smaller than the original limb size of the Stygian subspecies.
Cannot be detached without the (G) Detached Limbs potion
Cannot affect hind legs.
Cannot be applied to bipedal Stygian (Pages, Bats, Sylph, Grendel, Arachnid, etc), or to quadrupedal species with paws/claws already (Feline, Primordial Dragon, Owl, etc) as their front limbs are all unique species default traits that cannot be changed.