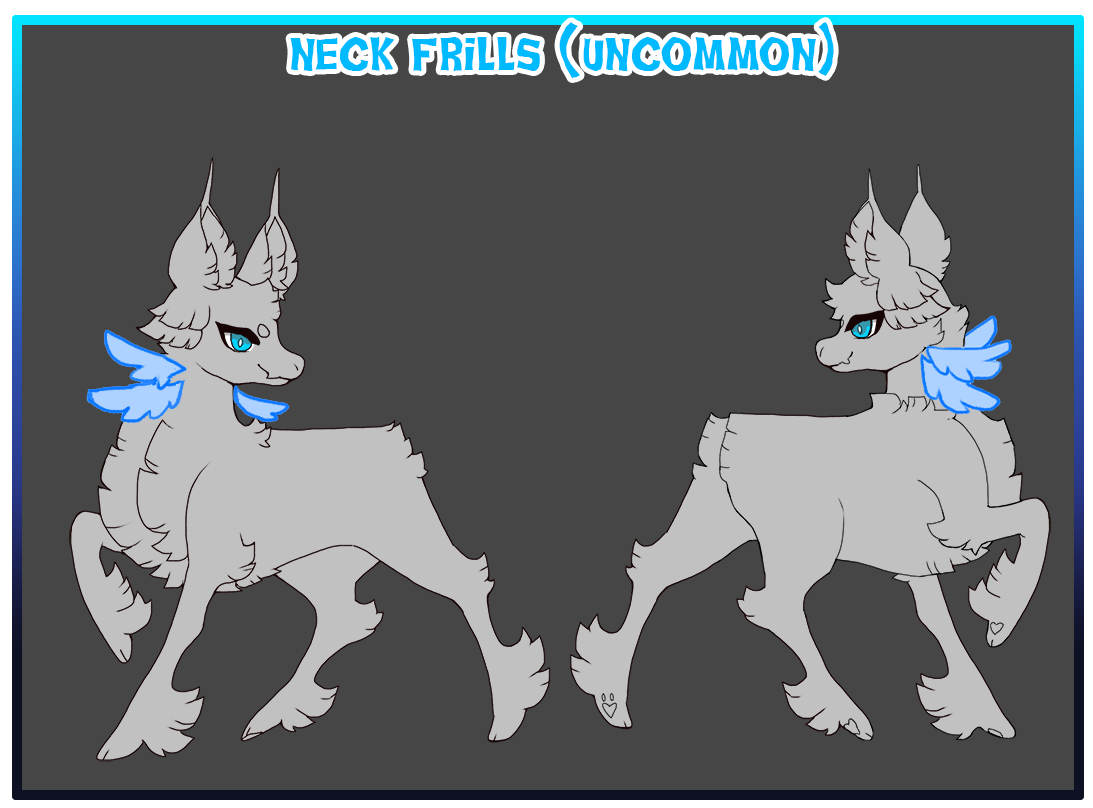 Gives your Stygian Neck Frills! These are gills that hang off of the Stygian's neck.

TRAIT DESIGN GUIDELINES:

MAX SIZING: % body size

Traits Cannot be Overlapped With: Multiple Eyes Skeletal Replacement Elemental Aura Extra Mouths

This is a Restricted trait and cannot be applied to any Stygian or MYO without using this specific potion. This includes semi-customs, MYO Tokens, Guardian MYOS, Alt MYOS, rebases, so on so forth. The only exception is if the Guardian Stygian inherits an uncommon trait from a parent that already owns this trait.
Gives your Stygian neck frills! These are gills that grow out of the Stygian's neck. (Think axolotl gills)
Max length can be 100% the height of the Stygian's head, and should be no wider than shown in the example above. When combined, the frills cannot be larger than the head itself.
Should always be a pair! Can be 2, 4, or 6 frills, one for each pair on either side of the neck. Can only be on the neck of the Stygian.
Can be any color.
Should frills/outside gills, should not be large feathers.
Cannot be affected by Skeletal Replacement, Elemental Aura, or have Multiple Eyes or Extra Mouths applied to them.