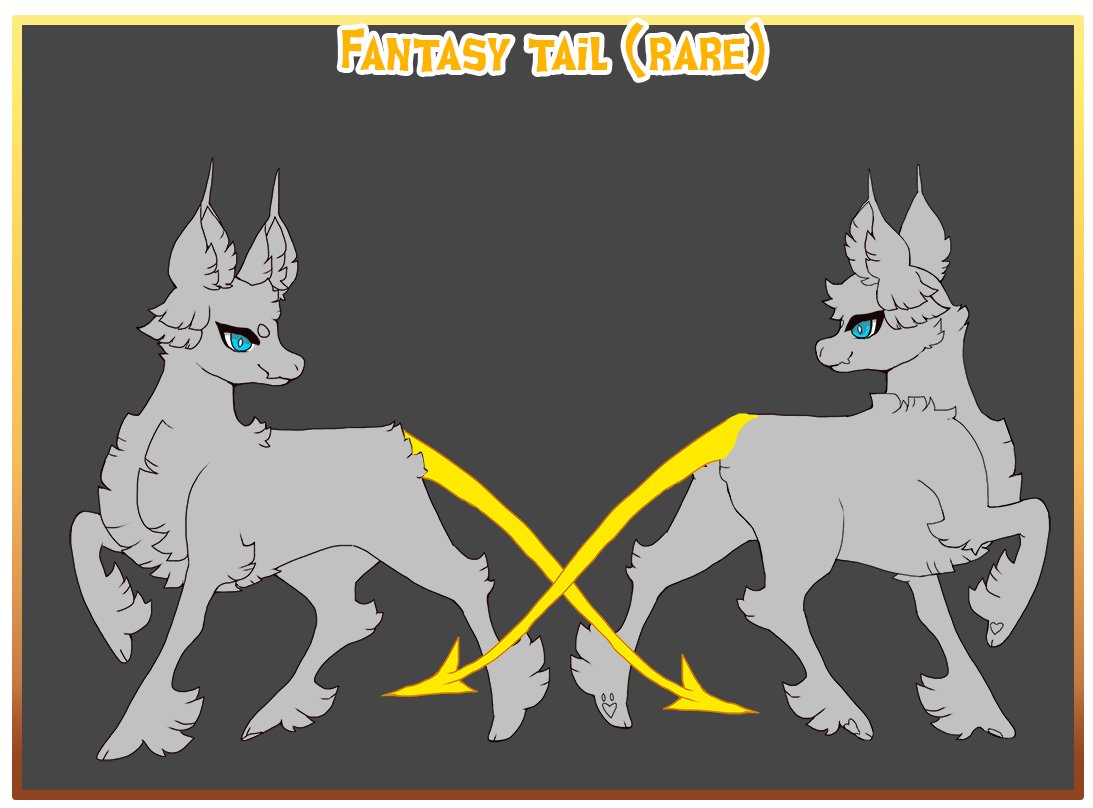 Any type of fantasy tail.

TRAIT DESIGN GUIDELINES:

MAX SIZING: 200 % body size

Traits Stackable: Multiple Tails Elemental Aura Skeletal Replacement Supersize

Traits Cannot be Overlapped With: Detached Limbs

Traits Cannot be Used With: Long Tail Short Tail
Can pick any solid tail shape, type or texture
For an elemental tail that tapers off from a fantasy tail, combine with Elemental Potion.
For a skeletal tail based off a fantasy tail, combine with Skeletal Replacement Potion
For multiples of that tail, combine with Multiple Tails Potion
Can be any colour or pattern, but must look like and be recognizable as a tail.
Cannot mimic any other existing trait. Cannot be weapon shaped.
Cannot be stacked (use Multiple Tails Potion instead)
Cannot be sentient, enchanted with any aura, or skeletal without their respective potions
Cannot exceed 200% of the Stygian's full body.