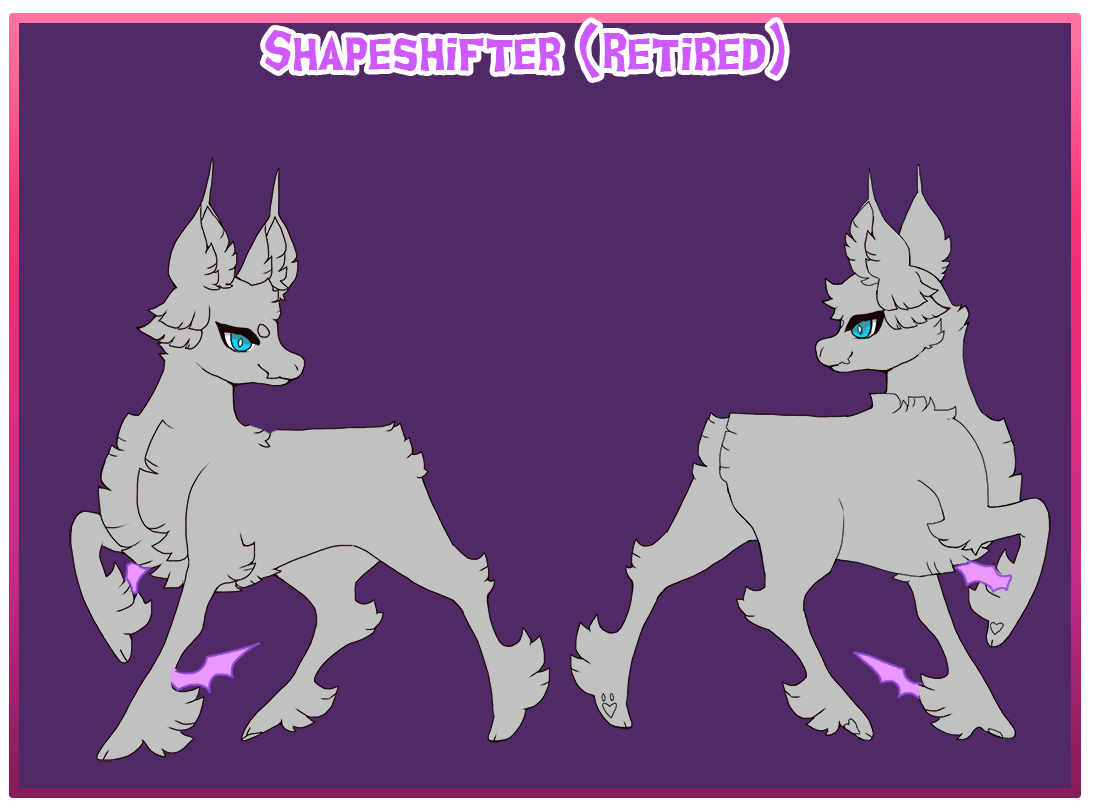 Allows you to change specific traits or areas of the Stygian's body. This trait has very specific guidelines that should be checked carefully before applying to a Stygian!

TRAIT DESIGN GUIDELINES:

MAX SIZING: % body size

Traits Stackable: Front Paws Back Wings Multiple Limbs

Traits Cannot be Overlapped With: Short-Medium Tail Long Tail Multiple Tails Fantasy Tail

This is a RETIRED TRAIT and cannot be used on ANY Stygian or MYO without owning this specific potion. It cannot be passed to ALT MYOs. This trait can no longer be inherited. Instead, if your Guardian jar rolls a legendary trait you may inherit Size-Changer as a replacement.
You can modify or add to any of these existing traits but you need the rare potions first:
Front paws: Can change the front legs to another unconventional front paw shape. This cannot exceed the size of the Stygian's original paws.
Back wings: Can change the back wings to another unconventional back wing-placed limb (ie back claws). This cannot exceed the size of the Stygian's original back wings.
Multiple limbs: Can change only the first of the front limbs, not all of them.
Can add a nonexisting trait to the front body or front legs, such as a spine reaching down the belly, or spines down the arms, or ears/a single wing sticking from its belly. These cannot exceed more than 25% of the body/torso. These are often reviewed case-by-case just to make sure they're not toeing the line of looking like an existing trait or subspecies.
Trait must be attached to body (cannot be free floating)
Cannot be a "sentient" trait (ie another head or animal sticking out of the body).
Cannot use this to nearly perfectly mimic any existing subspecies. Ie I can't create a combination of traits to make my non Owl Stygian look exactly like an owl Stygian (ie: using front paws then shapeshifter for the feathers), but I could use shapeshifter to add feathers to a Stygian's front non paw legs.
Cannot modify head, back paws, tail.
Cannot completely mimic an existing trait (ie using it to mimic Guardian traits, tentacles, extra mouth, etc. )